DINNERS
   Thai Red Curry Seasoning
   Shepherds Pie Seasoning
   Rotisserie Chicken Seasoning
   Taco Seasoning
   Alfredo Sauce Mix
   General Tao Seasoning
   Azteca Tortilla Soup Seasoning


  DESSERT
   Chocolate Mud Pie Mix
  EXCLUSIVE SURPRISE
   Crab Cake Seasoning
  SAMPLE-SIZED DIP
   3 Onion Dip Mix
Check out your
EXCLUSIVE PRODUCTS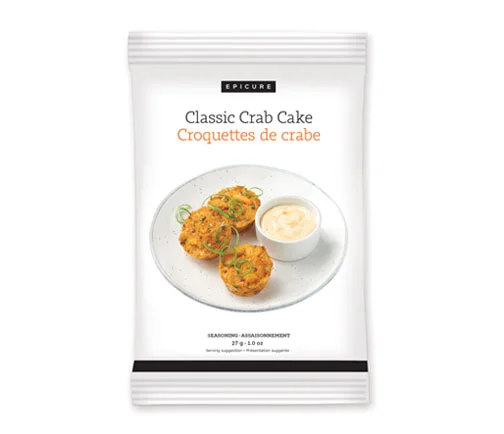 Light, mild & full of the briny sweetness of crab combined with red bell pepper & paprika.
This crowd-pleasing appy goes from oven to table in less than 20 minutes!
Use as a stuffing in mushrooms or tartlets for an easy appetizer when entertaining. 
Serve with Red Pepper Jelly or prepared Lemon Dilly Dip.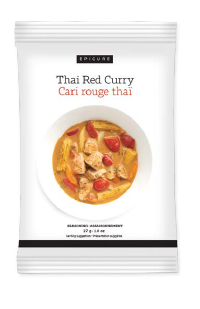 • Made with lime leaf & lemongrass.
• Blend with coconut milk, your choice of protein & frozen veggies.


What's for dinner?
MONDAY
Thai Red Curry Seasoning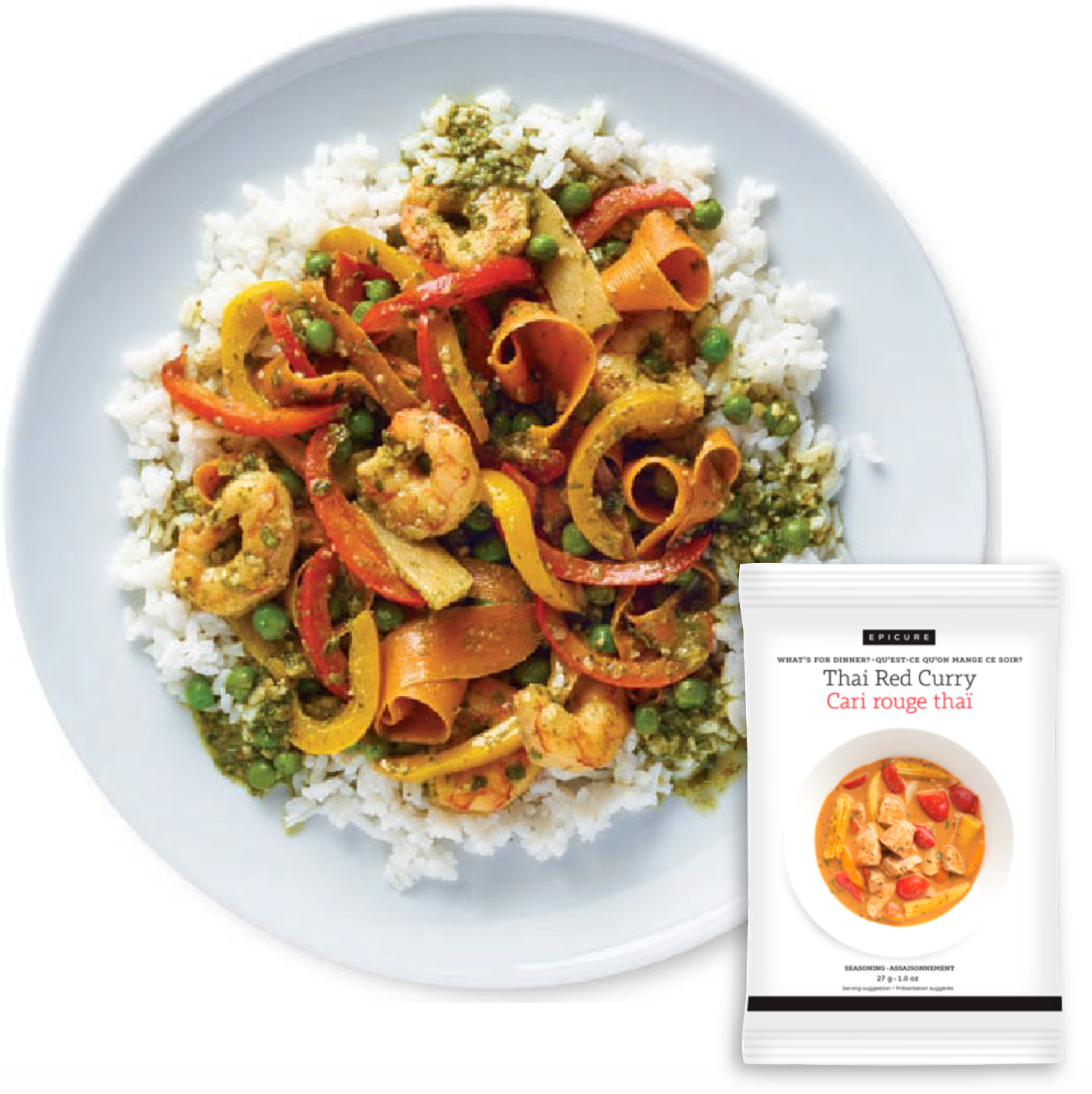 Thai Red Curry Shrimp
TUESDAY
Shepherds Pie Seasoning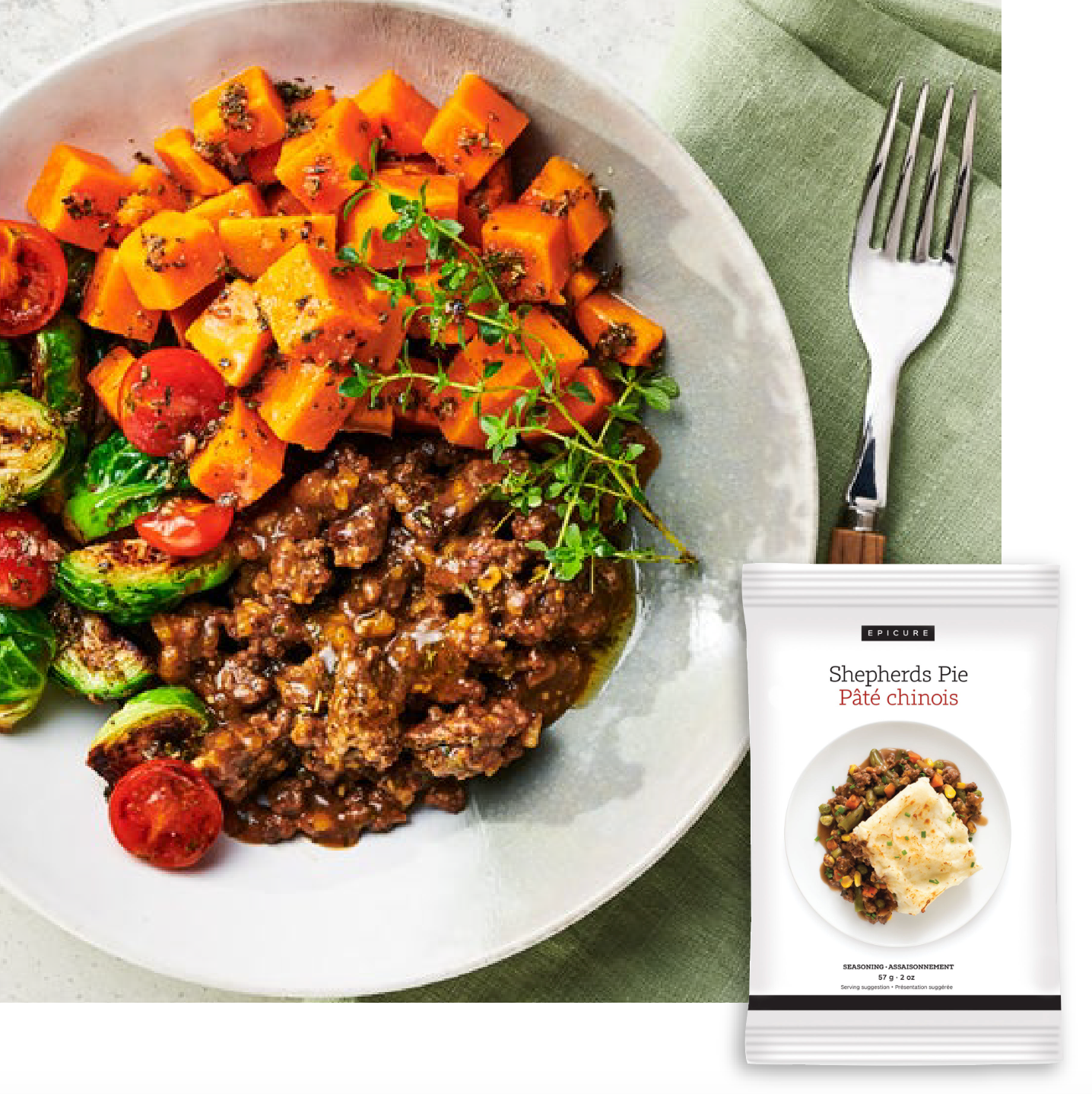 Festive Meal in a Bowl


CHOOSE YOUR RECIPE:
TIP:
Leftovers? Simply mix with beaten eggs to make a frittata – perfect for breakfast, lunch, or dinner!
WEDNESDAY
Rotisserie Chicken Seasoning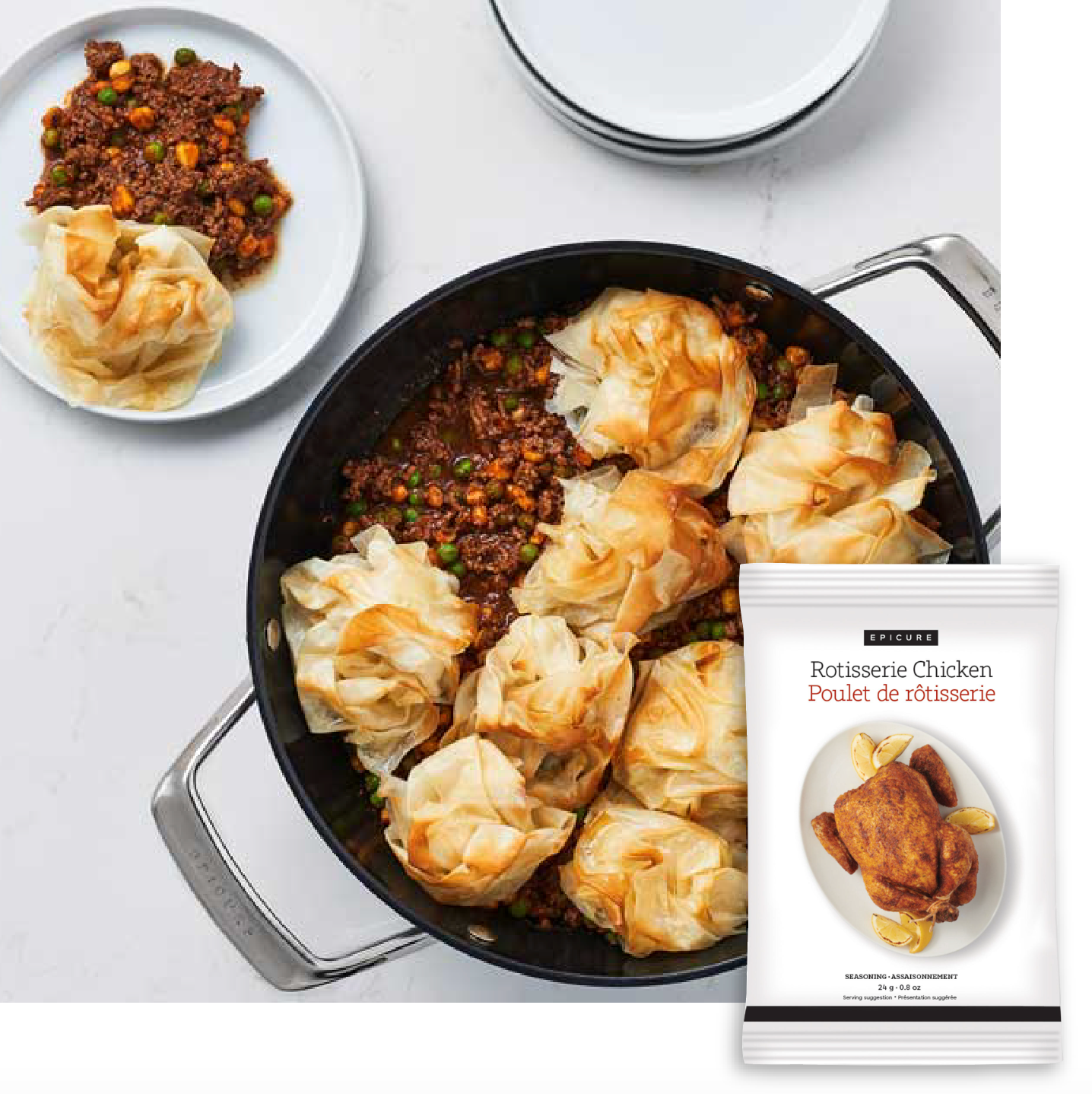 Phyllo Meat Pie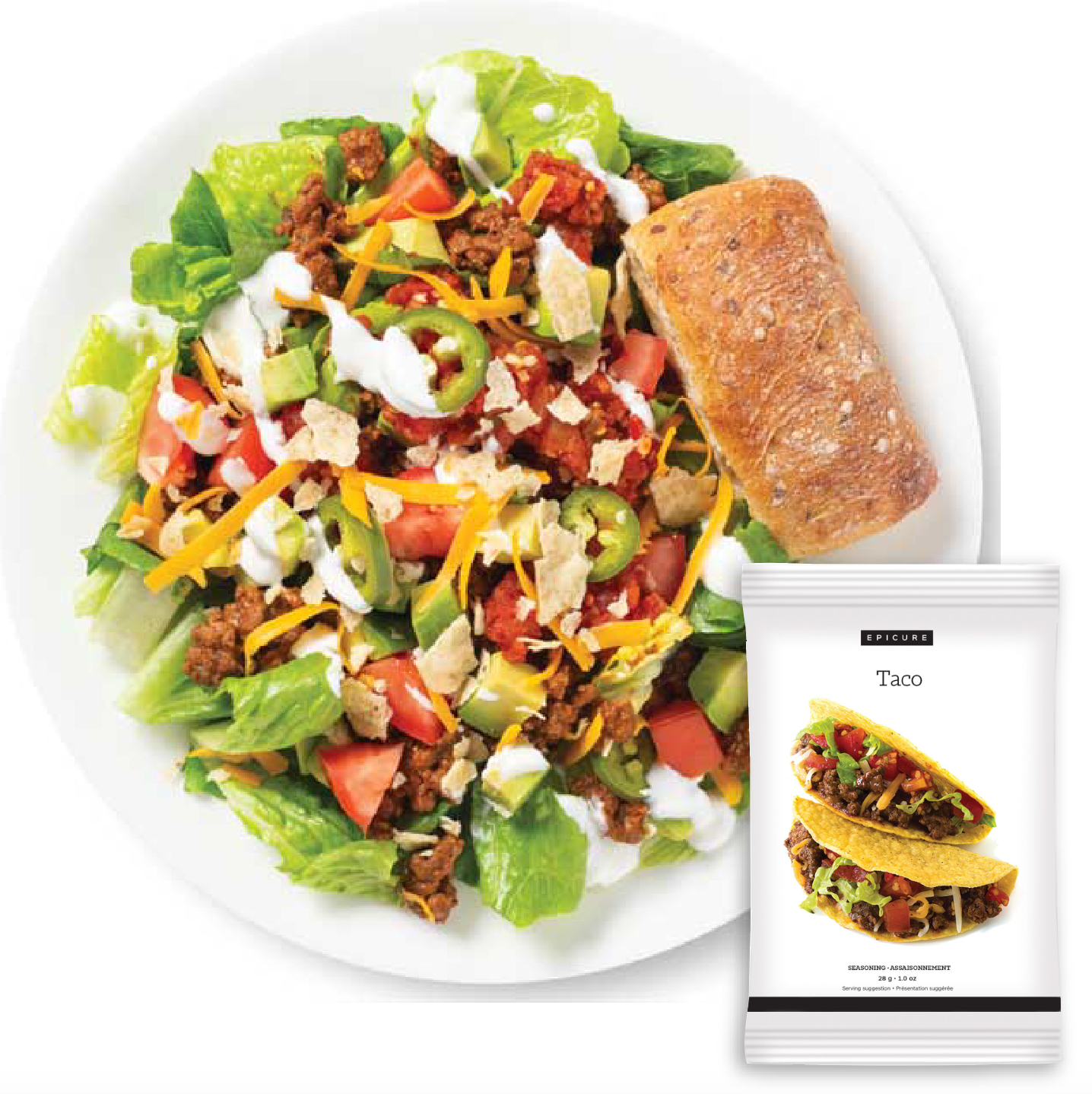 Crunchy Taco Salad


CHOOSE YOUR RECIPE:
TIP:
Wrap it! Fold leftover taco salad in a large tortilla shell for lunch the next day.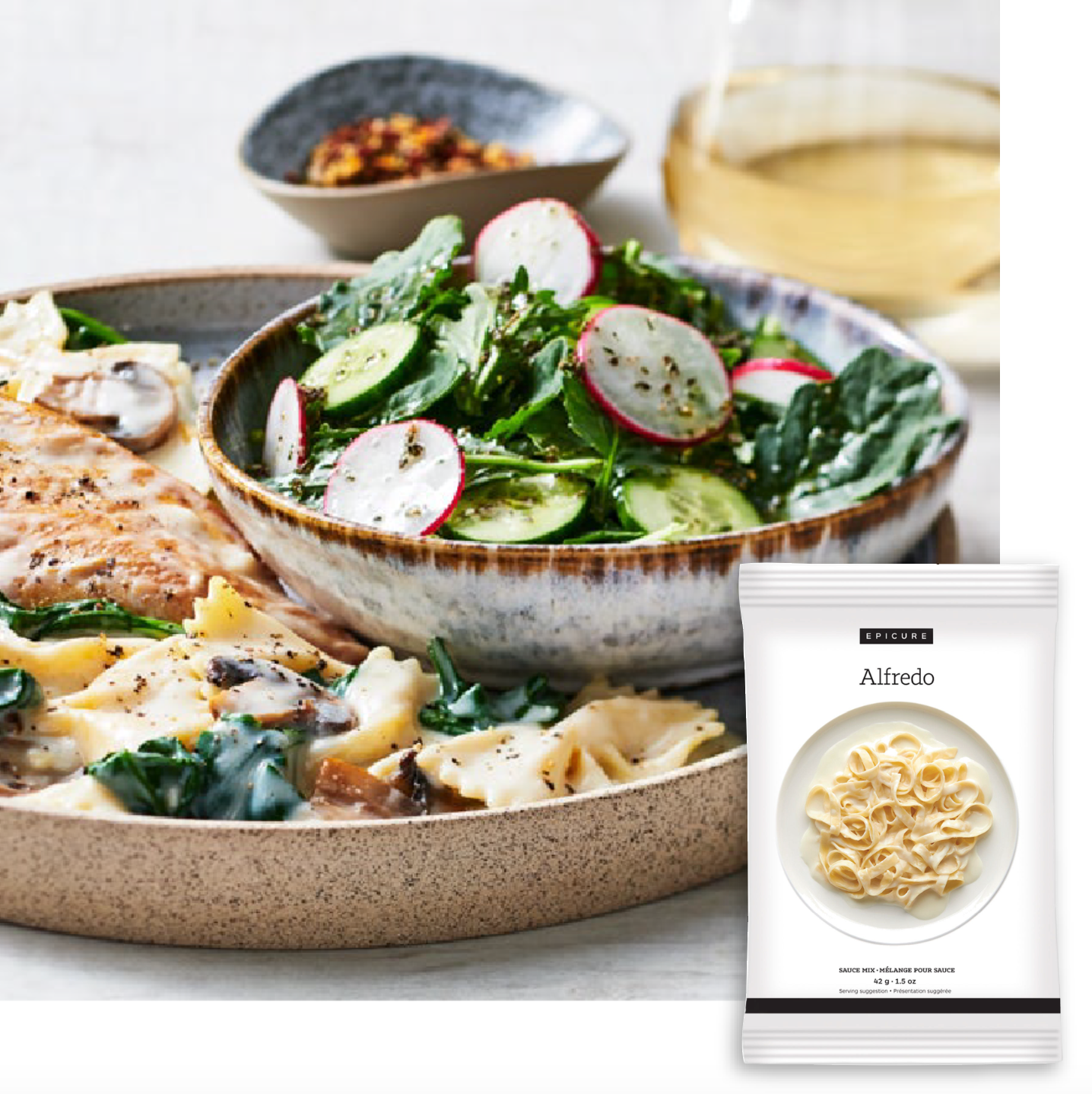 Florentine Style Chicken Alfredo
SATURDAY
General Tao Seasoning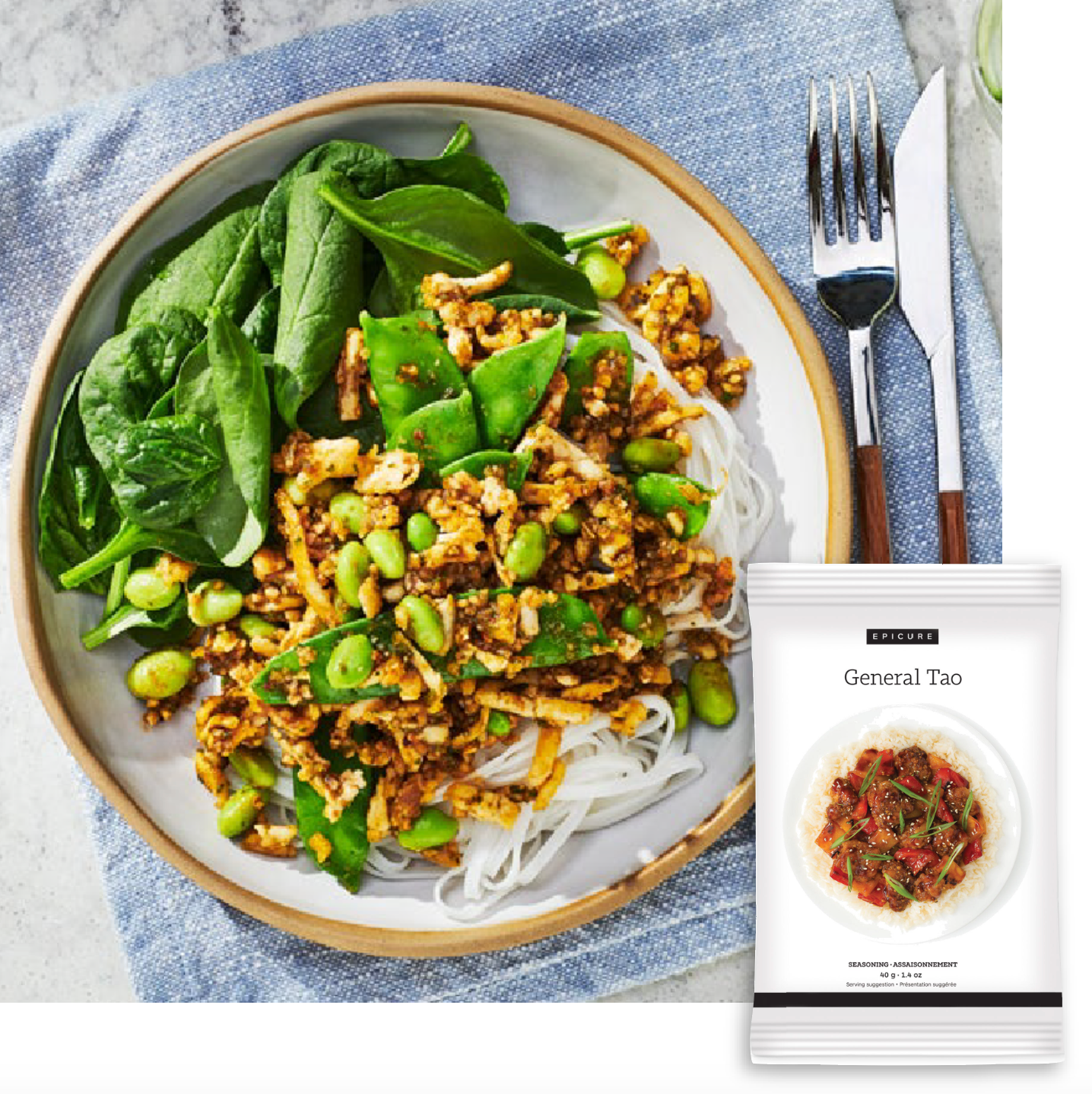 General Tao's Tofu
SUNDAY
Azteca Tortilla Soup Seasoning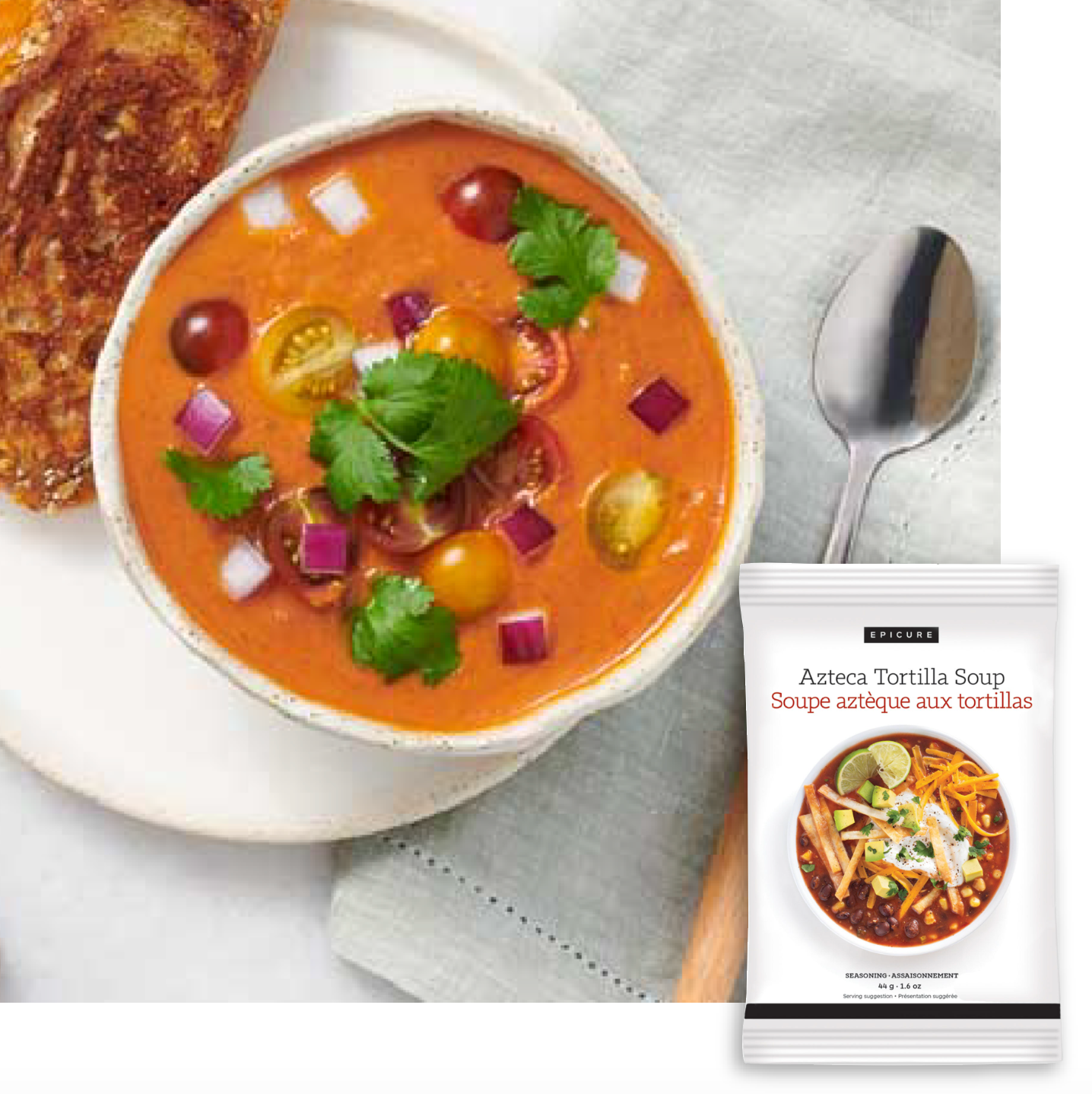 Creamy Mexican-Inspired Tomato Soup
DESSERT
Chocolate Mud Pie Mix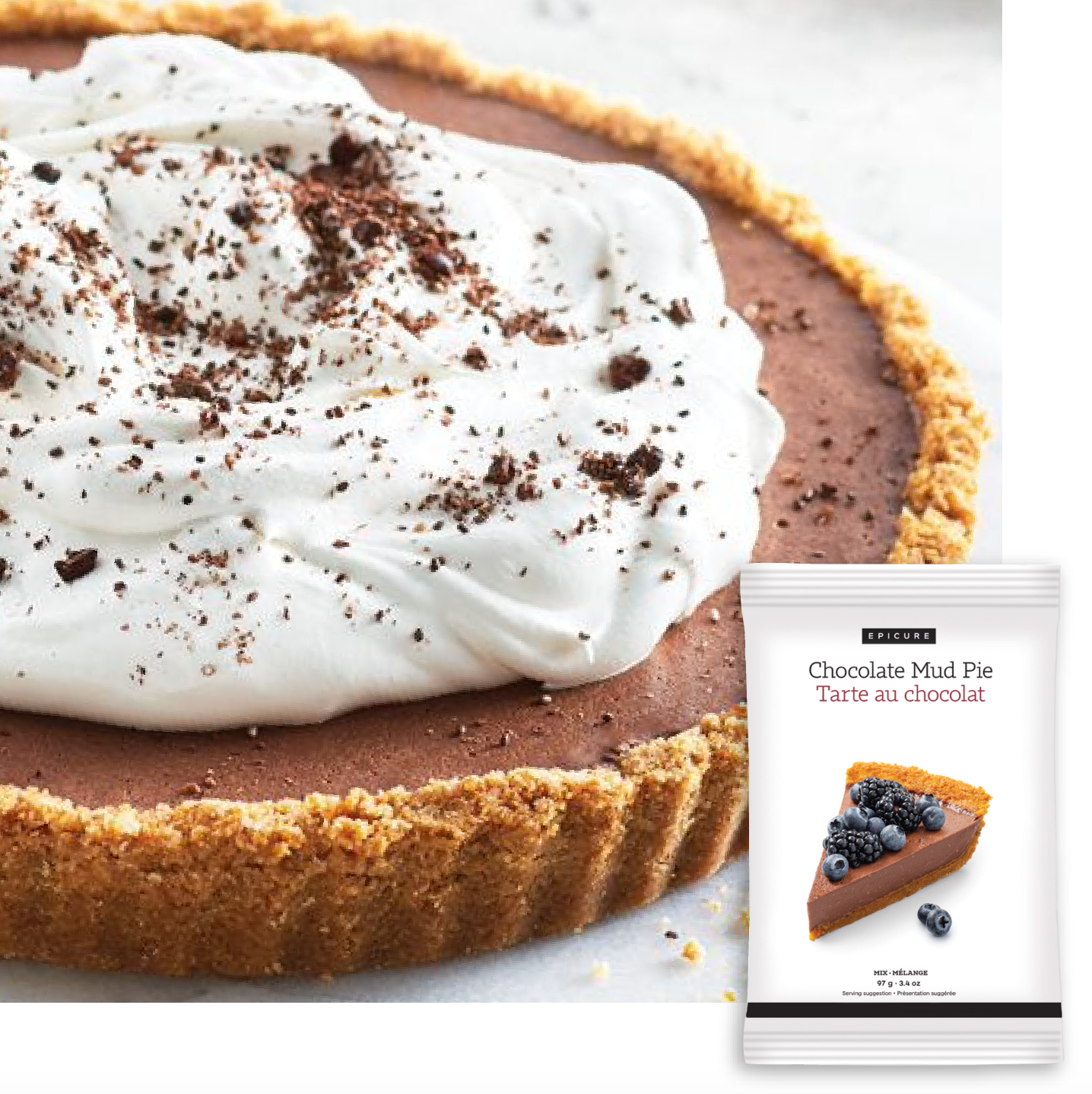 Chocolate Mud Pie


CHOOSE YOUR RECIPE:
TIP:
Stir orange zest into filling for a burst of citrus.
EXCLUSIVE
Crab Cake Seasoning
Classic Crab Cakes


TIP:
Make mini crab cakes – divide into 12 wells of Muffin Maker and bake!
Every box you receive gives back to families in need. 
7 meals for you. 7 meals donated through our partnerships with Food Banks Canada and Feeding America.