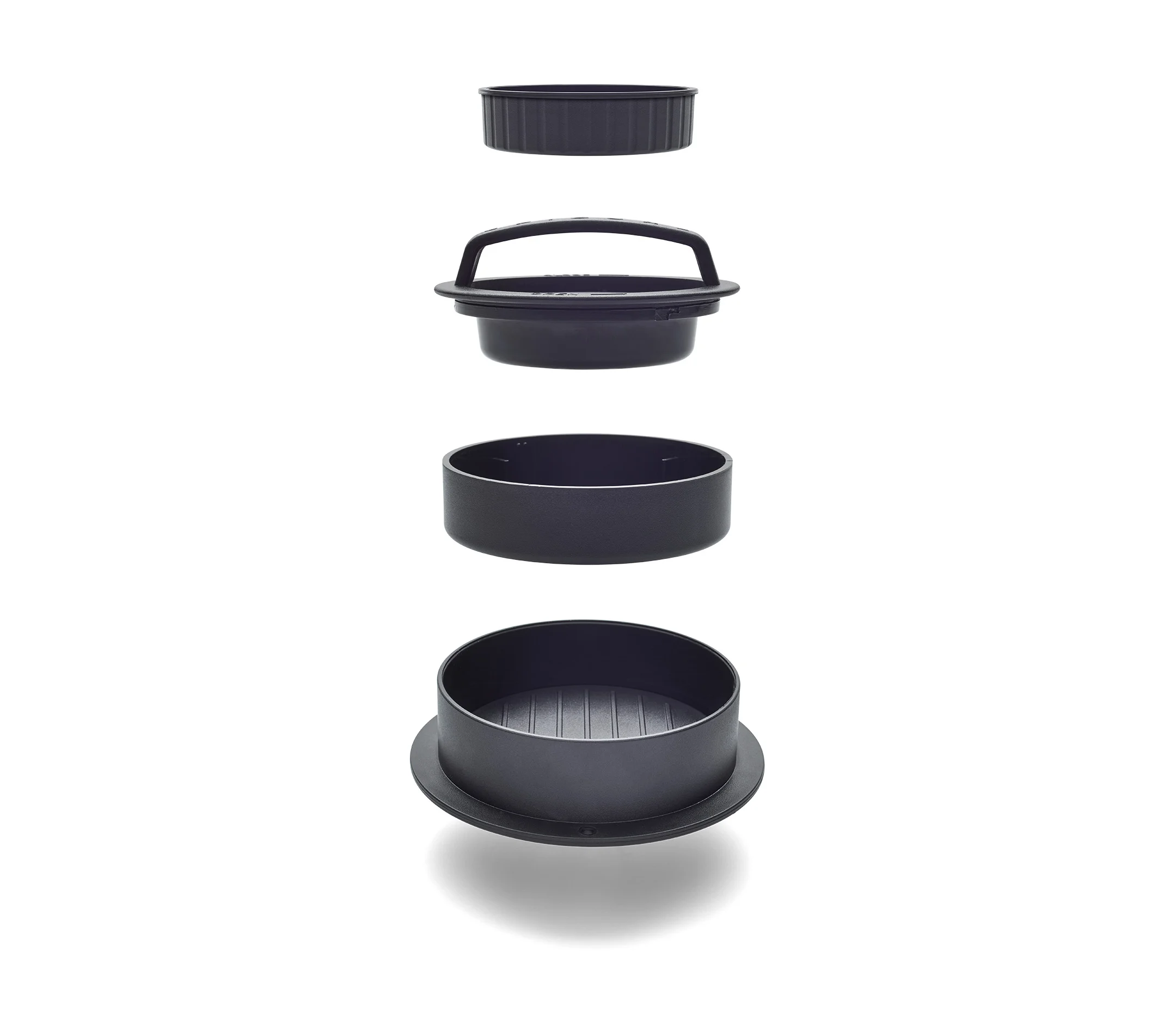 Switch between making burgers, sliders, or stuffed burgers with ease!
4¾" x 2½" (12.5 X 6.5 cm)
COMPACT DESIGN: Stack components together for easy, compact storage. Separate for easy burger preparation and removal as well as easy cleaning. Made of durable ABS plastic.
QUICK & EASY: Make burgers, sliders, and stuffed burgers in minutes! Make big batches, wrap individually, and freeze for an easy meal later. 
ENDLESS OPTIONS: Use beans or lentils to make veggie burgers. Try stuffing burgers with goat cheese, grated cheddar, or even chopped pickles.