Good Burgers. Real Fast.™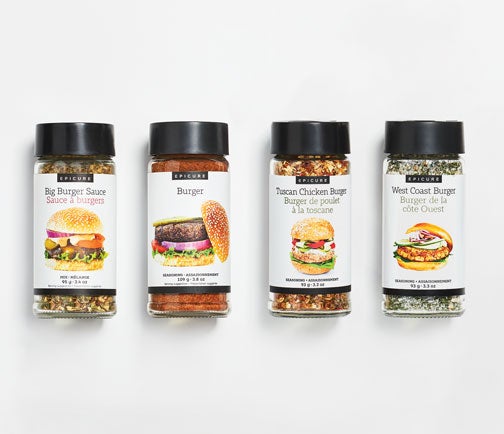 • Think outside the burger bun and use the blends, plus a few pantry staples and fresh ingredients, to make easy, breezy, summer-fresh meals from burritos to hoagies and the world's best burgers, of course!
• Kit includes: Big Burger Sauce Mix (1), Burger Seasoning (1), Tuscan Chicken Burger Seasoning (1), West Coast Burger Seasoning (1)
• Make meal planning easier. Find 25+ recipes, each with an average cost of under $3 CA/$2.50 US per person,* in the digital recipe guide on epicure.com.